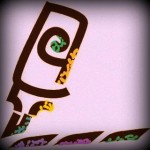 I decided to take a step back and work on some self-care and hygiene issues with Zip. To motivate him, we decided, after much thought, to withhold videos and computer time, to keep them as a reward for learning certain essential skills. It's been a little tough, but Zip understands the idea. I reinforce it by letting him have a video after trying very hard at these skills.
It's been almost a week. Zip still asks for computer and video but not as often as I expected. Instead, he's been playing with his toys and we're thrilled. He's been getting into things and moving toys around the house, which surprised us. He's never taken a box of blocks from the playroom to the living room downstairs. It's so interesting to see what he decides to do. Yesterday, he gathered several animals from different areas and played with them. It's still very simple play, but wonderful to watch.
While he likes to have one of us around often to repeat his words as he plays, he's been going off on his own for decent periods of time. That's when he managed to draw with marker on himself. Still haven't found the open marker anywhere and solved that mystery. Could he have put the cap back on??