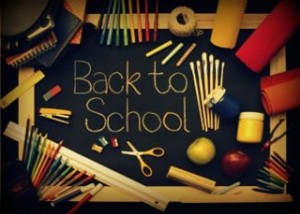 We've been homeschooling lightly so far since August. And I've learned a few things since then. Back in August, I was having a blast picking out homeschool curriculum for Zip. I love looking at curriculum. Don't tell anyone, but I have a secret addiction for organizers, office supplies, and strollers, so I'm sure I'm at risk for curriculum problem behavior.
What held me back was my constant worries about teaching Zip. Would he learn? Could I teach him? We're still establishing our RDI Guiding Relationship and it's a struggle, though much improved.
General Homeschool Learning
I read alot online, probably too much… but I'm still happy with our choices. I was a bit obsessed with making the right choices in such a momentous decision.
For an overall beginner education, I chose Before Five in A Row. It's literature based where you read, or "row," the same book for five days and use the book's content as jumping off points for studying different subjects. BFIAR is the preschool level and the books will still be a challenge for Zip since he doesn't really grasp the idea of a story yet. I like it because it's very flexible – you can pick and choose the books from the list in any order and decide which suggested activities to include. By design, BFIAR is a relaxed schedule, emphasizing play and enjoyment with your child. I picked up the next in the series at a used curriculum sale, Five in a Row, and it is more structured, but still flexible.
Math
Next, we bought RightStart Math Level A. Math was a touch choice at first; Zip will not take well to lots of worksheets and memorization. I wasn't sure he would get the idea of math. He loves numbers as objects but doesn't seem interested in them beyond that. Luckily, I found RightStart through a special needs homeschooling forum. Here's how RightStart describes their approach:
This unique hands-on program de-emphasizes counting, uses visualization of quantities, and provides strategies (visual pictures) for learning the facts. Understanding and problem solving are emphasized throughout the curriculum.
Seems perfectly aligned with our larger RDI goals for Zip! I like the emphasis on understanding instead of memorization. The teacher's manual is very thorough, with step-by-step teaching directions.
Handwriting
Handwriting, oh, handwriting! The bane of most developmentally-delayed kids' existence! Zip, especially, is resistant to taking any writing instrument in hand. (See my earlier post where I blame his ABA preschool.) So we've had materials available but really placed no demands on him, hoping to decrease his anxiety about it eventually. Besides, he's only 5-going-on-6, plenty of time to develop handwriting skills. We bought the preschool edition of Handwriting Without Tears. This way I  have a starting point as he's ready. We've dabbled in it but aren't doing too much. I'll update more soon about developing Zip's overall fine-motor skills.
Reading
Finally, for reading, I already had "Teach Your Child to Read in 100 Easy Lessons." We've worked on it some since last spring and he seemed to enjoy it. I did not find it to be so easy and there were many verbal demands that weren't working for us. Plus, there are lots of mini lessons on one page which Zip found distracting. Finally, I found it too difficult to remember their phonic notation while trying to get Zip to engage with the material.
I had put it aside before August; I must admit that I'm cautious about teaching Zip to read right now. I'm wary about him learning without meaning. I've been exploring the RDI resources on reading and they've been very helpful; I'll devote an entire post to that soon. So I'd put reading on a bit of a back-burner until I found Dancing Bears, again, through an online special needs homeschooling forum.
Zip loves phonics and letters, but similar to numbers, he doesn't want to do anything with them. He just likes to point them out and play with them. Dancing Bears begins with phonic flashcards and that seemed perfect for Zip. It is, and he's already learning digraphs and blending. I think he will learn to read with this program and this makes me happy as I'm constantly reading. I spent my childhood with my nose in a book, fighting over library books with my sister. I hope to share the joy of reading with Zip so we're proceeding carefully, though it is wonderful to see him learning the difference between er, ar, and or sounds.
Art and Other Skills
I plan on supplementing some with free online printables or homemade ones to enhance thinking skills, like sorting, matching, and spatial thinking though I've found that RightStart Math covers some of these nicely. For art, I believe in art exploration only at this age and stage. We'll work with various materials and see how it goes.
Progress
Just a short month ago, I was getting overwhelmed and feeling pressured to teach Zip something, anything. I've backed off as that approach just did not work. We are going very leisurely, with lots of review. For example, a RightStart Math lesson will usually include 3-5 activities. I do just one or two in a sitting and review them a few times before we move on. We are basically doing one lesson per week, but Zip is definitely getting it. He's not pressured and I'm not stressed. I'll update in more detail for each subject as we go, but I wanted to introduce our homeschool approach for this year before going further.